To commemorate 60 years of the Billboard Hot 100, Off The Charts revisits each year since it was established to spotlight songs and artists that didn't make the cut, yet still made a significant impact. Years are chosen randomly and—to make it even harder on ourselves—rules for inclusion are that neither the songs nor albums they hail from can have landed on the Billboard 200. Selections are hotly debated by our staff, then listed in order of release. 
The year: 1966
Billboard Hot 100's Top 20 Songs Of 1966
1. The Mamas & The Papas, "California Dreamin"
2. Question Mark And The Mysterians, "96 Tears"
3. Jimmy Ruffin, "What Becomes Of The Brokenhearted"
4. The Monkees, "Last Train To Clarksville"
5. Four Tops, "Reach Out I'll Be There"
6. Nancy Sinatra, "These Boots Are Made For Walkin'"
7. The Association, "Cherish"
8. Frank Sinatra, "Strangers In The Night"
9. Paul Revere & The Raiders, "Kicks"
10. SSgt. Barry Sadler, "Ballad Of The Green Berets"
11. The Young Rascals, "Good Lovin"
12. The Righteous Brothers, "(You're My) Soul And Inspiration"
13. The Supremes, "You Can't Hurry Love"
14. Bobby Hebb, "Sunny"
15. The Happenings, "See You In September"
16. Sam The Sham And The Pharaohs, "Li'l Red Riding Hood"
17. Lou Christie, "Lightnin' Strikes"
18. Johnny Rivers, "Poor Side Of Town"
19. Lee Dorsey, "Working In The Coal Mine"
20. The Mindbenders, "A Groovy Kind Of Love"
If you wanted to make a case for rock music's greatest year—if, for example, you were a talking head in a docuseries, or you were just looking to clear a room—you could do worse than to bang on and on about 1966. Seemingly every classic-rock artist in the canon was firing on all cylinders that year: The Beatles released Revolver before embarking on what would be their final American tour, the record-burning backlash over John Lennon's "We're more popular than Jesus" snark and the widening rift between their screaming teen-filled live show and their delicate, LSD-fueled musical experimentation sending them into the studio for good. The Beach Boys were already waiting there, fashioning the revolutionary architecture of Pet Sounds, while that year also saw the release of Bob Dylan's Blonde On Blonde, another seminal album that was hailed by Dylan himself as the most fully realized distillation of his sound. (A motorcycle accident that summer—and getting sick of boos over going electric—would send him into reclusion as well.) On the charts and off, artists like The Rolling Stones, The Who, The Byrds, The Yardbirds, The Animals, Jimi Hendrix, Cream, Jefferson Airplane, Janis Joplin, etc. were all touring and writing the songs that would make for a very fine soundtrack for droning on about inconsequential musical arguments. (1971 was pretty great, too.)
The Top 20 doesn't exactly bear out Lennon's assertions—if The Beatles were bigger than Jesus, then the people of 1966 must have worshipped Lou Christie as a god—but his larger, oft-misinterpreted point stands: Rock 'n' roll, and all the godless counterculture it represented, had become a new way of life. The squares put up a decent fight: Even as the first nationwide protests were being coordinated against the Vietnam War, you can't completely discount the power of normies in a year where an Army Staff Sergeant earnestly singing about the Green Berets becomes a huge hit. But you also couldn't ask for a more symbolic shift than that erstwhile king of swingin' cool, Frank Sinatra, being bested by his own go-go-dancing daughter.
By 1966, rock was mainstream enough to get its own network sitcom, The Monkees. It was the backdrop to beach-party movies and Brylcreem ads, heard on The Ed Sullivan Show and in the newly fired-up FM radio stations ruled by rock DJs like Murray The K. Up and down the charts, garage combos like Count Five, The Standells, and The Shadows Of Knight were scoring hits off some combination of The Beatles' moxie, The Byrds' jangle, The Yardbirds' fuzz, The Stones' strut, and The Beach Boys' California Sound, while the more adventurous were dabbling in psychedelic drugs and sitars. Rock's only real competition was Motown, with huge hits that year from the Four Tops, The Temptations, Stevie Wonder, and The Supremes similarly defining their era, alongside the soulful records issuing out of Atlantic and Stax.
In short, you could probably make a case for 1966 being music's greatest year, period, rattling on and on and still barely scratching the surface of all its epochal sounds. That's when you just make a list.
---
David Bowie With The Lower Third, "Can't Help Thinking About Me" (January 1966)
The first record to be written and released under the name David Bowie, "Can't Help Thinking About Me" finds the 19-year-old, until-very-recently David Jones working in the mod-rock vein that first caught the ear of Pye Records producer Tony Hatch. Recorded a mere 15 days after signing Bowie to the label, the song is perhaps more notable historically than musically: Arguments over its royalties caused Bowie to part ways with his backing group just two weeks after its release, while the song's quick commercial failure shook his confidence, spurring him to seek out other styles and sparking a long career of chameleonic style shifts. Still, of all Bowie's straight R&B false starts, "Can't Help Thinking About Me" is his strongest, a bit of strutting teenage arrogance that Bowie would later fondly revive (with a bit of self-deprecation) for his 1999 tours. It's also the earliest glimpse of Bowie playing the rebel, even if audiences—thankfully—weren't ready for it. [Sean O'Neal]
---
Small Faces, "Sha-La-La-La-Lee" (January 1966)
Although busting out immediately with debut single "Whatcha Gonna Do About It" in 1965, Small Faces were in danger of becoming one-hit wonders until the group got an assist from Elvis' go-to songwriter, Mort Shuman. Together with Kenny Lynch, Shuman penned the hit "Sha-La-La-La-Lee," a prettier, more sing-along spin on the mod icons' hard-soul sound that quickly won them a devoted teenage fanbase in the U.K. and even landed them on Dick Clark's show in America. But the band found it a little too likable; co-founder Steve Marriott eventually grew so frustrated with the pop image the song helped create, he decamped three years later to form Humble Pie, leaving the rest of the group to conscript Ronnie Wood and singer Rod Stewart and become, simply, Faces. It may not be the best representation of the band—either its early, hard R&B sound, its acclaimed psychedelic-pop period, or the bluesy Faces era—but it's a pivotal song whose success allowed the group to carry on under all those different, influential guises. Plus, it's a fun, catchy little dance tune; lighten up, Steve Marriott. [Sean O'Neal]
---
Captain Beefheart And His Magic Band, "Diddy Wah Diddy" (March 1966)
Captain Beefheart's first recorded single was this cover of a Bo Diddley track from more than a decade prior. At the time, Beefheart was a painter and sculptor, still discovering his literal and figurative voice, but it all still sounds surprisingly fully formed here, turning Diddley's driving cut into a stomping, psychopathic showcase of Beefheart's scorched howl. The Magic Band creates a mud-caked rhythmic backdrop for Don Van Vliet's vocals, all coalescing into cascades of freak-out-the-squares harmonica histrionics that presage the way he'd reinterpret and revitalize the blues as something earthy and perverse in the years to come. [Clayton Purdom]
---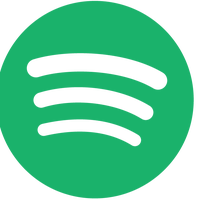 You can listen to The A.V. Club's selections for 1966's Off The Charts, and lots more, on our Spotify playlist.
---
Hugh Masekela, "Umaningi Bona" (April 1966)
Born into apartheid in South Africa, Hugh Masakela was a student of both his home country's township music and American jazz. With the help of several world-famous musicians, he was able to leave the country for New York, where he studied music and started a long career as a jazz trumpeter and activist. Masekela, who died in January 2018, showed impressive range over the years, and he also charted several instrumentals later in the '60s, including the No. 1 hit "Grazing In The Grass." But Masekela's earliest records contain the most striking examples of his ability to fuse jazz, pop, and South African mbaqanga music. His second LP, Grrr, is a highpoint, containing "Umaningi Bona," a rare non-instrumental track that builds layers of joyous vocal harmonies over a nimble rhythm section. The arrangement is pleasantly sparse, ever so slightly gaining steam as it moves toward a great, low-key Masekela trumpet solo, the final ray of sunshine bursting from this beautifully bright song. [Matt Gerardi]
---
Steve Reich, "Come Out" (April 1966)
A wholly unlikely protest song, "Come Out" doesn't have the uplift or even melody of "We Shall Overcome," but it made a timely, powerful statement all the same. In 1966, civil rights activist Truman Nelson commissioned minimalist composer Steve Reich to edit some 20 hours of taped interviews he'd conducted with the Harlem Six, a group of black teens who'd been railroaded into prison on flimsy murder charges, where they were subjected to brutal police beatings. One of the accused, 18-year-old Daniel Hamm, told Nelson how the cops wouldn't take him to the hospital unless he was bleeding: "I had to, like, open the bruise up, and let some of the bruise blood come out to show them," he said. Reich seized upon that phrase and, as with his earlier "It's Gonna Rain," used it to create a hypnotic experimental piece by looping and dividing that "come out to show them" fragment across two channels played simultaneously. As they eventually phase out of sync, the words reverberate against each other and reduce Hamm's voice to nonsense, the horrible weight of what he's saying crumbling through numbing repetition. "Come Out" proved to be an influential piece on hip-hop and electronic music; its legacy carries on in direct descendants ("Come Out" has been referenced in works by Madlib, Nicolas Jaar, and even Captain Beefheart), as well as in anyone who ever took up the art of sampling. And while the actual recording made little impact when it debuted as part of a Harlem Six benefit in 1966, its stature has grown exponentially since. There's a lot of musical and political history contained within those five words. [Sean O'Neal]
---
Roger & The Gypsies, "Pass The Hatchet" (April 1966)
"Pass The Hatchet" is the only thing Roger & The Gypsies ever recorded, mostly because the band never really existed: It was an alias used by the equally obscure New Orleans rock band Earl Stanley And The Stereos. Stanley was primarily a writer, arranger, and back-up band leader for other local acts, but "Pass The Hatchet" is his magnum opus, a fusion of R&B with slinky Latin-rock guitars imported straight from Southern California. The riff was devised by Stanley's cousin Roger (hence the alternate band name), whose complete inexperience with guitars lends the line here an appealing aloofness. But the real star is the vocals, which come courtesy of New Orleans R&B master and Off The Charts alum Eddie Bo. According to Stanley, the label that picked up the song brought Bo in to hoot and holler over the instrumental. It was an ingenious move, as Bo's grunts and hilarious, hatchet-related interjections give the track the jolt of funky energy that makes this another should've-been-hit from The Big Easy. [Matt Gerardi]
---
The Monks, "I Hate You" (May 1966)
Five American GIs stationed in Germany, banging out '50s rock covers for their fellow soldiers, is a rather prosaic origin story for a band as revolutionarily weird as The Monks. The group actually started as The Torquays, before its new German managers convinced everyone to shave their heads into tonsures and start wearing ropes around their necks. It turned out to be the least avant-garde thing about The Monks, whose music—a raucous, rhythmic churn that predicted both krautrock and punk, led by David Day's six-string banjo, Gary Burger's frantic yelps about the Vietnam War, and waves of dissonant feedback—confounded contemporary audiences on the way to inspiring generations of fellow oddballs. "I Hate You," from The Monks' sole album, Black Monk Time, couldn't be further afield from the hippie-dippy love-ins dominating rock music. Not even The Stones' "Paint It Black" contained the kind of menace and misanthropy beneath the primal lurch of "I Hate You," which finds Burger gibbering, "Oh, you know my hate's everlasting, baby!" while his bandmates sardonically harmonize, "But call me," before peals of mashed organ notes and guitar shrieks overtake them all. It's a song that could have been released 50 years ago or yesterday; it still sounds like nothing else. [Sean O'Neal]
---
The Creation, "Making Time" (June 1966)
British band The Creation emerged as one of the most influential and revered innovators of the mod era with just one full-length album to its name, along with a handful of singles. While the most famous of those, "Making Time," bears more than a passing resemblance to early Who—it was produced by Shel Talmy, who made his name with The Who and The Kinks—not even The Creation's famously loud predecessors had the daring to play the guitar with a bow, as Eddie Phillips does in the song's bridge. The move quickly became his signature, and Jimmy Page would lift it for The Yardbirds and, later, Led Zeppelin. Of the songs The Creation released before breaking up in 1968 (though it later regrouped), "Making Time" casts the longest shadow—not least thanks to 1999's Rushmore, where Wes Anderson made it a centerpiece of the popular soundtrack. [Kyle Ryan]
---
Jack Hammer, "Down In The Subway" (July 1966)
Earl Solomon Burroughs, a.k.a. Jack Hammer, started his career primarily as a writer of novelty songs. He also penned the original version of "Great Balls Of Fire," which became a huge hit, albeit massively reworked, for Jerry Lee Lewis. But Burroughs never made it as a performer himself until he moved to Europe, where he released a slew of Chubby Checker knockoffs and became the self-proclaimed "Twistin' King." Buried in all that bubble gum was "Down In The Subway," a fiery, electric blues masterpiece that gave Hammer the chance to show off his shouting chops, paired with a stellar band and an arrangement full of thrilling pauses, horn lines, and organ solos. Released only in Europe, it never even got a chance to become a hit in the States, though it did become a favorite of the R&B-obsessed U.K. mod scene. Just like Gloria Jones' early Northern Soul gem "Tainted Love," "Down In The Subway" would later become a hit cover by Soft Cell, nearly 20 years after its release. [Matt Gerardi]
---
The Troyes, "Rainbow Chaser" (September 1966)
Like The Teen Turbans, The Troyes were another regional band—Battle Creek, Michigan—that came and went with little more than a couple 45s to its name. But that wasn't without trying: Bandleader Ray Anthony—a trumpeter best known for his time in the Glenn Miller Orchestra, who'd landed a hit single performing Henry Mancini's Peter Gunn theme—made The Troyes the first signees to his new label, Space Records, in November 1966. They recorded enough music for two albums, but nothing beyond a couple of singles was released until 2014. A warning about a heartbreaker girl "who isn't what she seems," the group's debut, "Rainbow Chaser," remains its signature song. The unedited three-minute version manages to squeeze in two bridges of guitarist Fred Dummer's soloing, like a proto-"November Rain" with organ. [Kyle Ryan]
---
Rose Batiste, "I Miss My Baby" (October 1966)
Detroit soul singer Rose Batiste was signed to a Motown sub-label at a young age, but only released a few cuts in her career, often shuttling between labels. She eventually settled into a job as a typist for the company, with most of her work left uncelebrated until the British mods started digging around for American soul deep cuts. But Batiste's cool, expressive voice deserved better. "I Miss My Baby" is an absolute cannonball, turning a bedroom lament into a barreling, ceaseless drumroll, its triumphant brass and mournful lyrics held together by Batiste's confident performance. [Clayton Purdom]
---
The Deep, "When Rain Is Black" (October 1966)
In 1966, Rusty Evans went from unsuccessful Greenwich Village folk singer to psychedelic pioneer. Not only did he release a pair of whacked-out folk-punk songs under the name Ry Cooper—including "1983," a sci-fi tinged homage to George Orwell's dystopian classic—that's also when he formed The Deep, a psychedelic project that recorded its lone album, Psychedelic Moods, in a single studio session and disappeared into the (pink) ether. It went nowhere at the time—as did the band's second incarnation, Freak Scene—but it's become a historical curio thanks to it being the first album to put the word "psychedelic" in its title. The record certainly lives up to that legacy, with weird, busily arranged songs that often sound like a bunch of tripping weirdos struggling to stay on the same wavelength (which, to be fair, is probably exactly what happened). The sole exception is "When Rain Is Black," a soft, genuinely pretty ballad that harkens back to Evans' folk days while cushioning his voice on a bed of flute, xylophone, and suggestive heavy breathing. [Matt Gerardi]
---
The Remains, "Don't Look Back" (October 1966)
The title of the best-known single by The Remains proved to be prophetic: If the members of the Boston garage-rock group spent too much time dwelling on the past, surely they'd be overcome by the "Old Man Blues" chasing them through this soulful, hard-rock number. The Remains were poised for massive stardom in '66, having won a devoted regional following that landed them a three-week stint opening for The Beatles in the U.S. Unfortunately, the group's original drummer quit right before those dates; they found a replacement, but the chemistry just wasn't the same. The Remains broke up shortly before their debut album was released. It's largely thanks to "Don't Look Back" that The Remains weren't permanently remaindered: The song's inclusion on the seminal Nuggets compilation led to reissues, a late-'90s reunion, and a reevaluation of The Remains as—according to the title of a 2008 documentary—America's Lost Band, one of the great shoulda-beens of rock 'n' roll. [Sean O'Neal]
---
The Fleur De Lys, "Mud In Your Eye" (November 1966)
You can draw lines from the British troupe Fleur De Lys to all sorts of better-known acts from the '60s: Their early stuff was produced by Jimmy Page, and members would go on to work with artists including Rod Stewart, Jefferson Starship, and King Crimson. The group was endlessly combustible, changing lineups and names constantly; the only consistent element was drummer Keith Guster, who helps make the standout cut "Mud In Your Eye" into a pulsing, psychedelic incantation. An open guitar chord is repeated in the opening moments like some sort of religious rite, eventually consummating in a quivering, spastic guitar solo. It's garage rock as a vehicle for transcendence, presaging the shift to psychedelia happening elsewhere. [Clayton Purdom]
---
The Kitchen Cinq, "You'll Be Sorry Someday" (November 1966)
This era is littered with psych-tinged garage-rock groups who are now lost to time or, with any luck, Nuggets compilations. Amarillo, Texas' The Kitchen Cinq is one of the many who barely made a dent—even with the help of Lee Hazlewood, who made the group's "You'll Be Sorry Someday" the inaugural release for his new record label. You can hear how The Kitchen Cinq might have gotten lost in the mix in "You'll Be Sorry Someday," which weaves some echoing, surf-laden guitar around some rather standard '60s pop jangle that didn't pose much threat to The Beach Boys or The Byrds. (The dramatic "dead air" pauses in the chorus line probably didn't endear the song to radio DJs either.) Still, there's something undeniably catching about the song's mysterious, minor-key tone and particularly its deftly arranged harmonies. It may not have stood out then, but it's more than worth considering now. [Sean O'Neal]
---
Marlena Shaw, "Let's Wade In The Water" (November 1966)
From her very first single in 1966, soul-jazz legend Marlena Shaw was already pushing genre boundaries. Before she found a home as the first female vocalist to sign to Blue Note Records in 1972, Shaw made a charismatic but commercially quiet debut with "Let's Wade In The Water." The '60s saw a number of jazz and popular artists record this old spiritual—The Staple Singers and The Ramsay Lewis Trio dropped versions that same year—but Shaw puts her own spin on it. Co-written with gospel producer Lee Magid, the soulful cut transforms the familiar refrain into a romantic proposition, the water no longer strictly a spiritual healing place but a metaphor for taking a chance on love. It's a wonderfully blasphemous blend of spiritual music and hip-shaking grooves, driven home by Shaw's fiery vocal performance. [Kelsey J. Waite]
---
The Teen Turbans, "Didn't He Run" (November 1966)
Aside from a couple short blog posts, there's little extant information about The Teen Turbans, a group of Los Angeles teens who, yes, wore turbans during their performances. "Didn't He Run" represents its sole recorded output, produced as the result of winning a battle of the bands hosted by Sonny Bono. If anything, The Teen Turbans is mostly a music history footnote—guitarist Al McKay and drummer Ralph Johnson would go on to play in Earth, Wind & Fire—but as legacies go, "Didn't He Run" (backed with "We Need To Be Loved") is a pretty great one. It's a bouncy R&B rave-up anchored by an exceedingly catchy chorus. The song is mostly chorus, actually, propelled by horns, hand claps, and a hook from the Turbanettes, the band's female singers. It sounds more like Memphis than Los Angeles, a single that would've easily fit on the Stax roster. [Kyle Ryan]
---
The Misunderstood, "I Can Take You To The Sun" (December 1966)
Before he became a legendary DJ, John Peel discovered a struggling, forward-thinking band called The Misunderstood while on a trip to California, convincing its members to move to London—where they continued to struggle. Plagued by a lack of work visas and a U.S. military draft that stole one of its guitarists, The Misunderstood still managed to record a handful of psychedelic tracks that combined The Yardbirds' blues with the Indian influences of the band's steel guitarist, Glenn Ross Campbell. Only two of those songs saw release, a cover of "Who Do You Love" and an original called "I Can Take You To The Sun," in the year before Vietnam came calling for singer Rick Brown (who allegedly used LSD to cope with drill sergeants, then went AWOL). "I Can Take You To The Sun," with its kaleidoscopic raga vibes and juicy atmospherics from Campbell's steel guitar, became symbolic of the band's tragically unfulfilled potential, offering a window into a soundscape listeners couldn't revisit until the rest of The Misunderstood's work finally saw release in the '80s. [Matt Gerardi]
---
Fred Neil, "Everybody's Talkin'" (December 1966)
Even if they don't know Fred Neil, most people know "Everybody's Talkin'." Released to little fanfare on Neil's excellent sophomore album, it's become one of classic rock's most-covered songs of all time thanks to Harry Nilsson's 1968 version, which landed on the Midnight Cowboy soundtrack the following year. Everyone from Stevie Wonder to Iggy Pop has recorded their own take on the song now indelibly associated with the film. But Neil, a well-respected songwriter of the '60s Greenwich Village scene, cut "Everybody's Talkin'" from a very personal place: He was in a hurry to get back home to his native Florida ("where the sun keeps shining through the pouring rain"), and his commanding baritone renders the song powerfully emotional yet understated, much like Neil himself. [Kelsey J. Waite]
---
The West Coast Pop Art Experimental Band, "If You Want This Love" (1966)
The West Coast Pop Art Experimental Band's covers-heavy debut, Volume One, is largely a footnote to the rest of its catalog, which evolved toward an eclectic, avant-garde sound over the group's five years. But the album is important for contextualizing the WCPAEB and its radical spirit, even in the unconventional-by-definition psychedelic era. "If You Want This Love," which had been a sultry R&B hit for Sonny Knight just two years prior, features sweet psych-pop harmonies and groovy guitars, disrupted by disorienting double-time breakdowns. It has glimpses of both the WCPAEB's traditional-pop talents and its experimental bent, foretelling—once leader Bob Markley was fully on board soon after its release—the creative tension that would define the group's existence. [Kelsey J. Waite]
---
RECOMMENDED FURTHER LISTENING
The Chessmen, "What's Causing This Sensation"
Don Gardner, "My Baby Likes To Boogaloo"
The Godz, "Na Na Naa"
Luther Ingram, "If It's All The Same To You Babe"
Tony Middleton, "Don't Ever Leave Me"
Mystics, "Didn't We Have A Good Time"
The Sonics, "Jenny Jenny"