Power Hour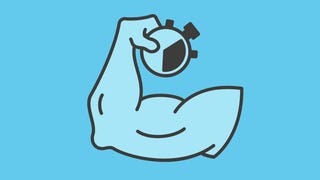 Power Hour
Power Hour creates one tight 60-minute set from a musician's discography or a genre, picking both big hits and deeper cuts.
Film has been used as a vehicle to increase the popularity of particular songs as far back as the black-and-white musical days, when legendary songwriters like Cole Porter, Irving Berlin, and the Gershwin brothers penned tunes for movies that remain standards today. The popularity of the movie musical has waned over the decades (La La Land notwithstanding), but the success of 1970s movie soundtracks like those for Saturday Night Fever and Grease convinced some songwriters that a hit movie was a great way to present a song. The most popular of these were love songs, some decidedly more successful than others.
In honor of the 30th anniversary of Dirty Dancing and the 25th of The Bodyguard, we've pulled together 60 minutes of the schlockiest romantic movie themes, perfect for your next at-home date night or anytime you feel like some nostalgic wallowing. Hey, Jennifer Warnes has to make a living somehow.
1. "(I've Had) The Time Of My Life," Bill Medley and Jennifer Warnes (Dirty Dancing, 1987)
The story of an activist teenager who falls for a steamy dance instructor at a Catskills resort turned into one of the greatest sleeper movie hits of all time. The climactic duet at the end didn't necessarily make the film, but it didn't hurt, either, even though it was about as reminiscent of the '60s era as Jennifer Grey's hairstyle. But "Time Of My Life" had everything: an accompanying big-finish dance number, complete with that famous lift, that pulls the whole cast together—the swanks even dance with the staff!—kicking off a million first wedding dances. It also won a trifecta we'll see often throughout this playlist: the Oscar and Golden Globe for Best Original Song, and a Grammy for Best Pop Performance By A Duo Or Group. [Gwen Ihnat]
2. "Nothing's Gonna Stop Us Now," Starship (Mannequin, 1987)
The fierceness of Grace Slick's vocals in Jefferson Airplane's "White Rabbit" probably never sounded further away than on Mannequin's theme song, which even gave "We Built This City" a run for its money in lameness. Another movie that no one expected to be successful, Mannequin somehow hurtled over numerous bad reviews to become a hit, leading to the video in which Slick becomes the mannequin object of affection of co-vocalist Mickey Thomas. When Andrew McCarthy visited The A.V. Club and we asked him about Mannequin's theme, he winced slightly and said, "I like the Airplane, not so much the Starship. But people love that song." Apparently so: It hit No. 1 on the Billboard Top 100, was the U.K.'s second-biggest-selling single of 1987, and received an Oscar nomination. [Gwen Ihnat]
G/O Media may get a commission
3. "My Heart Will Go On," Celine Dion (Titanic, 1997)

Celine Dion's love theme from Titanic was as much of a juggernaut as the film itself, hitting No. 1 in 18 countries after its release in 1997. It would go on to become the best-selling single of 1998, a year when you couldn't turn on the radio without hearing the warble of its flute intro. (Even Dion confessed to being sick of "My Heart Will Go On" in Billboard's oral history of the song.) Its unabashedly sappy lyrics and Dion's unbridled bellowing in the bridge have made "My Heart Will Go On" a popular pop culture punching bag, but with an Oscar, a Golden Globe, and four Grammys, it was probably worth it. [Katie Rife]
Even a power-pop balladeer like Bryan Adams wasn't going to help Kevin Costner's ill-conceived Robin Hood very much (although Alan Rickman tries his hardest). You can rank this strangely nebulous song up against Meatloaf's "I'd Do Anything For Love (But I Won't Do That)" in the category of "Love Songs Made Confusing By Parentheses And Nondescript Pronouns." That didn't stop the song from selling 15 million copies, making it on of the most popular singles in U.K. history (where it spent 16 weeks at No. 1), and Adams' most successful ever. Unsurprisingly, it has since been covered by artists as disparate as New Found Glory, Brandy, and Kenny G. [Gwen Ihnat]
5. "Take My Breath Away," Berlin (Top Gun, 1986)
The love story is far and away the worst part of Top Gun, wedged right in the middle just as the action scenes are getting good, not helped much by the plodding synths that make up the background of Berlin's "Take My Breath Away." Guess what, it won the Oscar and Golden Globe for Best Original Song that year, but that's really more indicative of a bad year for movie music: Competition included themes from Karate Kid II, An American Tail, and the now-forgotten Blake Edwards movie That's Life! Berlin was a bit of a surprising choice to put the song over, as the new wave band was known for edgier cuts like "The Metro" and "No More Words." In fact, "Take My Breath Away" helped lead to the band's breakup; although it was successful, some Berlin members protested because the song was written by Giorgio Moroder and Tom Whitlock, not by them. Like many '80s bands, Berlin is now on a reunion tour. [Gwen Ihnat]
6. "Wind Beneath My Wings," Bette Midler (Beaches, 1988)
Schmaltz was good for Bette Midler, whose rendition of "Wind Beneath My Wings" gave her two Grammys and her one and only No. 1 hit. "Wind Beneath My Wings" had already appeared on the Billboard charts several times (country singer Gary Morris' version peaked at No. 4 on the Hot Country Singles chart) before Midler got ahold of it, recording her version for the soundtrack of her 1988 "best friends forever" weepie Beaches. The movie, co-starring Barbara Hershey as the straitlaced yuppie to Midler's brassy Broadway star, was a box office success, but the theme song eventually eclipsed it—at least according to the metric of fame that is an appearance on The Simpsons. (Bette and Krusty the Clown sing a duet in season four's "Krusty Gets Kancelled".) [Katie Rife]
7. "Kiss From A Rose," Seal (Batman Forever, 1995)
"Kiss From A Rose" wasn't written for Batman Forever. It wasn't the lead single from the soundtrack—that would be U2's "Hold Me, Thrill Me, Kiss Me, Kill Me." It doesn't even appear in the movie, though it does play over the end credits. But the video, featuring Seal soulfully staring into the camera in front of the Bat-Signal as his unbuttoned shirt ripples in the breeze, has forever entwined the two in the popular consciousness thanks to its heavy rotation on MTV. The movie isn't terribly well-regarded (and that's putting it kindly), but the song was a monster hit, and continues to be an excellent choice for the drunken climax of a night at the karaoke bar. [Katie Rife]
8. "Iris," Goo Goo Dolls (City Of Angels, 1998)
The Goo Goo Dolls' days as college-radio darlings were already waning by the time frontman Johnny Rzeznik wrote "Iris" for the City Of Angels soundtrack in 1998, but it was the song's massive success that set them down their ultimate adult-contemporary track. To be fair, the vocal medley of "Iris" hews relatively closely to Rzeznik's original modus operandi of Westerbergian indie-rock romance, but then the strings come in, rendering the whole thing hopelessly mawkish. Artistic judgments aside, though, "Iris" launched The Goo Goo Dolls' career to new heights, going platinum in the U.S. and U.K. and garnering three Grammy nominations. [Katie Rife]
9. "I Don't Want To Miss A Thing," Aerosmith (Armageddon, 1998)
If you can look past the weirdness of Aerosmith frontman Steven Tyler singing a love song to his own daughter—yes, technically Liv Tyler's love interest in the movie is Ben Affleck, but the video makes it look like Tyler's addressing her—"I Don't Want To Miss A Thing" is undeniably catchy, in its own insidious way. (Hey, at least it's not an explicitly sexualized love song.) Like Michael Bay's big dumb blockbuster, the song appeals to its audience's baser instincts: sentimental lyrics, sweeping strings, a big bombastic chorus, Steven Tyler's throaty yell. It was a successful strategy, propelling Aerosmith to its first No. 1 in its 28 years of existence. [Katie Rife]
10. "How Do I Live," Trisha Yearwood (Con Air, 1997)
Ah yes, who can forget that romantic classic Con Air? The movie's more about Nicolas Cage blowing shit up than his relationship with his wife, Tricia (Monica Potter), but it got its own love ballad regardless. Written by Diane Warren—a specialist in corny-yet-catchy love songs who also wrote two other songs on this list, "Nothing's Gonna Stop Us Now" and "I Don't Want To Miss A Thing"—"How Do I Live" was originally intended for LeAnn Rimes to perform on the film's soundtrack. Then Disney decided that the recording was both too pop and too adult for Rimes' teen-country image and replaced her with Trisha Yearwood. Ironically, Rimes' version of the song went on to become one of the biggest singles of the decade. [Katie Rife]
11. "Up Where We Belong," Joe Cocker and Jennifer Warnes (An Officer And A Gentleman, 1982)
Five years before making cinematic-duet history with "Time Of My Life," Jennifer Warnes hooked up with gravel-voiced Joe Cocker for the inspirational love theme of An Officer And A Gentleman. As with Top Gun, the love story annoyingly detracts from the much-more riveting scenes of Richard Gere's Zack trying to survive basic training with (Oscar-winning) Louis Gossett Jr., but Debra Winger's considerable charisma as the working-class girl who loves him helps carry the relationship across. Maybe that's what helped make this song so successful; although producer Don Simpson wanted to pull it, saying that it wasn't a hit, it wound up winning that triple crown of the Oscar and Golden Globe for Best Original Song and a Grammy for Warnes and Cocker for Best Pop Performance By A Duo Or Group. [Gwen Ihnat]
Romantic pop themes for movies largely went out of style with the new millennium. But sultry Canadian R&B balladeer The Weeknd provides a rare example with "Earned It," a hit in the spring of 2015 that peaked at No. 3 on the Billboard Hot 100 and won a Grammy for Best R&B Performance. "Earned It" is billed as the love theme from Fifty Shades Of Grey, a similarly rare example of the increasingly old-fashioned genre of Hollywood romantic dramas. These two unicorns mash their bits together in this steamy, reverb-heavy ode to female sexual fulfillment, performed at an unhurried tempo best suited for either heavy petting or interpretive dance. [Katie Rife]
13. "I Will Always Love You," Whitney Houston (The Bodyguard, 1992)
Dolly Parton wrote "I Will Always Love You" about her professional split from her mentor Porter Wagoner, but Whitney Houston made it into one of the early '90s' most powerful love songs with her cover on The Bodyguard soundtrack. The key word here is "powerful," as Houston's vocal range and lung capacity—both far beyond that of most mortals—is on full display throughout, from the a capella intro to the high note in "youuuuuuuuuuuuuuu." Not even cheesy saxophone and canned, tinny drum machine beats can diminish the power of that voice, though they both try. [Katie Rife]