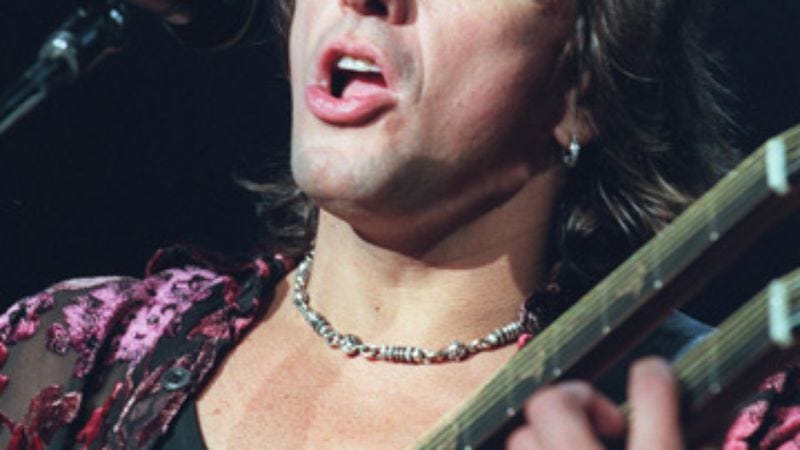 1. The Eaton-Moog Multiple-Touch-Sensitive Keyboard
For years, prog rockers tainted Bob Moog's name by playing his keyboards while wearing shiny silver capes, or standing in the orchestra pit at Rick Wakeman's King Arthur On Ice tour. But the late, legendary synth-maker wasn't immune to delusions of grandeur: In 1992, Moog and University of Chicago music prof John Eaton debuted a revolutionary new instrument: the Eaton-Moog Multiple-Touch-Sensitive Keyboard, sometimes called "The World's Most Sensitive Musical Instrument." Its 49 keys respond to five kinds of movement—from touch pressure to the way players roll their fingertips and slide them up and down the keys—to adjust the volume, vibrato, and pitch. Reportedly, the prototype sits in Eaton's attic, but the instrument never made it into production. Has anyone pitched it to Keith Emerson?
2. The Chapman Stick
Art rock—especially '80s-00s King Crimson—wouldn't be complete without the Chapman Stick, a combination guitar and bass that looks like a 2x4 and is played by tapping the strings with both hands. (Or with little drumsticks tied to your fingers, if you're Tony Levin.) Though its clean lines look best next to the stylishly bald and mustached Levin, it's forever connected to serious, ponytailed men like Trey Gunn, who look like they treat "picking" and "strumming" with a sniff of contempt. The Chapman Stick is also worn across the chest with the top resting on the player's shoulder, giving the impression that it's so precious, it needs to be cradled.
3. Children's choir
A classic example of unearned beauty, the children's choir is a crutch on many "powerful" pop songs. Sure, there are exceptions: The boys on The Rolling Stones' "You Can't Always Get What You Want" sound like they were just caught smoking and dragged to the church by their ears, and the choir's entrance on Talk Talk's "I Believe In You" really is so catch-your-breath beautiful that we can cut them some slack. But the rest of the time, it's treacly kitsch, not to mention high-maintenance. You have to keep restocking the choirs every few years, and thanks to Pope Leo XIII's 1902 decree, you can't just castrate your star sopranos any more.
4. The Pikasso Guitar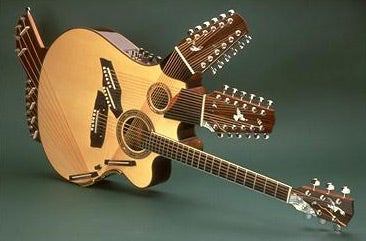 Pat Metheny challenged guitarmaker Linda Manzer to build him a guitar with "as many strings as possible." The cubist three-necked monster that she spawned sports 42 strings criss-crossing the body, producing everything from regular guitar tones to harp-like effects. It even featured a pickup for his guitar synth. Manzer's design is a work of art—just ask Boston's Museum of Fine Arts, which once put it on display. But when Metheny takes it on tour and drags it out for only one or two songs, it's just spectacle: From a guitarist who's regularly dinged for bombast and overplaying, making this part of his stage show is the equivalent of smashing a watermelon.
5. Bagpipe
Who hasn't had a bad experience with a bagpipe? It's the loudest, most boorish acoustic instrument there is, whether it's outside, ruining a perfectly fine public park, or on a concert stage, where—as one example—the Battlefield Band wheels out its bagpiper with almost circus-like fanfare, like the audience is about to watch someone take a cannonball to the chest. The only safe place to use them is at funerals: That's the only time they don't think they're the guests of honor.
6. Keytar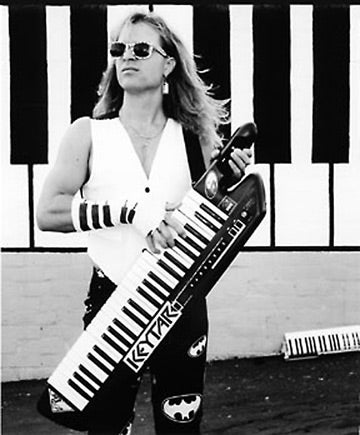 The portable keyboard you strap on like a guitar has graced an embarrassing list of people who should have known better, like Donald Fagen, Herbie Hancock, and "Weird Al" Yankovic. But it still looks like a plastic toy that should have bubbles coming out of the handle. When Steve Masakowski invented it and Moog Music rolled out the first models, keyboardists everywhere who'd been stuck in the back at concerts got the chance to strut across the front, just like the real stars. It didn't take long to figure out that they'd been put back there for a reason.
7. Flute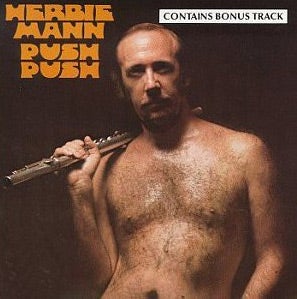 An inflexible, twittery instrument, the flute has barely crossed into popular music: With a few major exceptions, jazz never had a use for it, and neither did rock—until Jethro Tull. Ian Anderson took the flute as his signature instrument thanks to his groundbreaking "standing-on-one-leg" style of playing, and the sewing-machine-like solo in "My God"—a strikingly pompous performance from a guy who started out aping Rahsaan Roland Kirk. But Anderson is far from the most self-important player in the business. Hats off to James Newton for valuing his work so highly that he sued the Beastie Boys over a three-note sample on Check Your Head, taking them all the way to the Supreme Court, which refused to hear the case. Even if that was Krishna playing the flute, how is three notes worth that much trouble?
8. Vibes (in post-rock)
The syrup on top of the doughy pancake that is most post-rock, the warm, predictable timbre of the vibes is the default stopgap for groups that don't think two drummers and eight retro keyboards is enough to make a groove. It's mostly used for texture, and while a few bands—like the first lineup of Aloha—actually solo on the thing, that doesn't make up for all their griping about hauling it up the stairs to a gig. And while the vibraphone has spawned jazz legends like Milt Jackson and Gary Burton, most listeners secretly love it because it reminds them of the xylophone, just like the one that comforted them on Mister Rogers.
9. Grand piano
Tortured pianists clawing their way to a resolution on an imposing, hand-crafted instrument… That's as timeless as a battlefield, and all the men who've fallen have left a legacy that any hack can tap at the drop of a sustain pedal. The drama of the concert hall excuses plenty of weak and meandering music: Grand-piano impresarios can sound like they're moving mountains, even when their ideas don't run deeper than "Sunrise is pretty," or "I wear silk boxers." Keith Jarrett's roughly 20 records of marathon improvisations bring enough rigor and fire to justify the pedestal that he puts them on, but the New Agers that followed have bled off the rest of the instrument's credibility. Maybe they should be forced to start on an upright and then earn a license for the full grand—and only if they have something to say.
10. Electric guitar
"Pretentious" means different things to different fans. It could mean trying to be too clever, too pompous, or too wonkish for rock music. (The 18-minute Yes track "Close To The Edge" was written in sonata form… like you care.) But the breaking point where a performance crosses from impressive to pretentious usually comes when you can smell the artist thinking, "I am fucking wicked." And in the 20th century, nothing was more pretentious than the electric guitar.
Possibly the greatest instrument of our time, the electric guitar also lures impressionable young players into losing themselves in musical masturbation: furiously, unproductively stroking the neck of their instrument for hours as they slump into the league of longhaired, overbearing gearheads studying Joe Satriani and Allan Holdsworth instructional tapes in a basement. And when they're done woodshedding on "Cliffs Of Dover," they don't wait for an artistic reason to show it off: they crank the amps to 11 and force the whole world to listen in a totalitarian display of "might makes right," as if their technique-for-technique's-sake scale-jogging is the word of God. (And by God, we mean Yngwie Malmsteen, of course.)