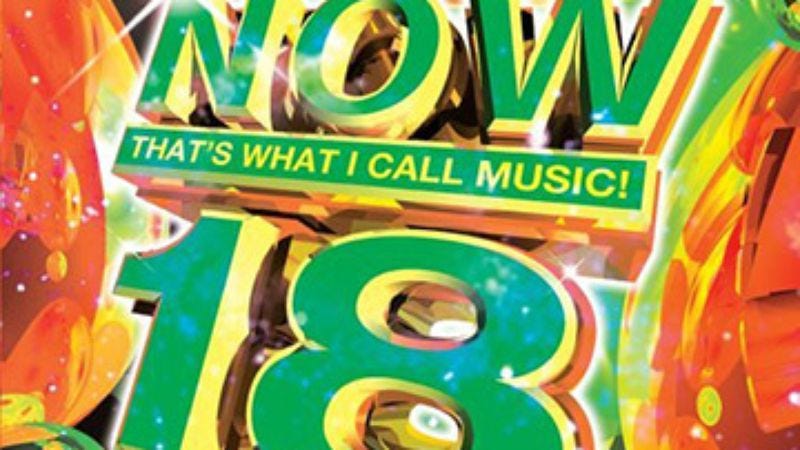 1. Imajin, "Shorty (You Keep Playing With My Mind)" (from Now 1)
Ever since the Now That's What I Call Music! concept migrated from the UK to the U.S., the compilations have been loaded up with an equal measure of R&B, pop and rock hits by some of the industry's biggest names, and songs by up-and-comers who either never quite made it, or only had a few years in the sun. The boy band Imajin came and went quickly in 1999, but first, it left behind this slangy single, which slides Boyz II Men vocal harmonies over a fairly crackling house track. Now That's What I Call Music! filler-cuts run the gamut from total dreck to hooky one-hit wonders to forgotten gems. "Shorty" is one of the few gems—or near-gems, anyway—to show up on this list.
2. Ideal, "Get Gone" (from Now 3)
And here's some of the dreck. Ideal was another short-lived hip-hop boy band, and "Get Gone" is a by-the-book fast-talking slow-jam. It'd be perfect for sexing someone up, if only Ideal would stop blabbering for a minute and let listeners get their groove working.
3. Blessid Union Of Souls, "Hey Leonardo (She Likes Me For Me)" (from Now 3)
And here's a one-hit wonder—or it would be, if Ohio frat-rock journeymen Blessid Union Of Souls hadn't previously squeezed out another hit, the insufferable ballad "I Believe." The band's twangy Barenaked Ladies/Third Eye Blind rip-off "Hey Leonardo" is slightly more acceptable, if only because it's bound to spark some conversation years from now, along the lines of, "Hey, wasn't that song about Leonardo DiCaprio?" and "Who did that song again?"
4. Oleander, "Why I'm Here" (from Now 3)
One of the most useful things about the Now compilations from a pop-scholar perspective is how they catch go-nowhere bands between trends. The dour West Coast pop-punk outfit Oleander arrived too late for grunge and too early for emo, so on songs like the dark ballad "Why I'm Here," the band gamely struggles to justify its existence to major-label masters who can hear something marketable, but can't figure out who'd want to buy it.
5. soulDecision, "Faded" (from Now 5)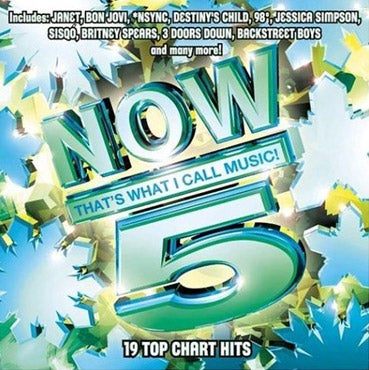 The bright-eyed Canadian lads in soulDecision also fall between the genre cracks: not quite a boy band, not quite Hanson, and not quite credible. Nevertheless, soulDecision took its stupid name and slogged joylessly and hooklessly through studio-rigged fare like "Faded," then eventually followed the title's lead.
6. Nine Days, "Absolutely (Story of a Girl)" (from Now 5)
Remember how in the days before Nirvana hit, "rock" meant hair-metal bands doing power ballads? Well, before The White Stripes and The Strokes briefly kicked alternative rock back to life, "rock" meant shoving smoothly funky rhythms beneath singsong vocals, then buffing them to a high sheen. "Absolutely" is another one of those songs that everyone will remember a decade from now, though almost no one will remember who recorded it.
7. City High, "What Would You Do" (from Now 7)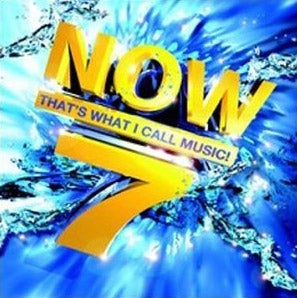 Socially conscious pop is all well and good, but it's rarely been handled more awkwardly than in "What Would You Do," a slick, bouncy song by Wyclef Jean protégée City High. With lines like "Me and my sister ran away so our daddy couldn't rape us," what can you say? It's got a good beat, and you can feel depressed to it.
8. American Hi-Fi, "Flavor Of The Weak" (from Now 7)
Ah, snotty, borderline misogynist pop-punk… will you ever go out of style? American Hi-Fi was briefly touted among the leaders of rock's next wave when it belted out "Flavor Of The Weak" in 2001, but it was just another shaggy young band with a few power chords at the ready and an eagerness to be packaged. Like a lot of other acts on this list, American Hi-Fi has hopped from label to label in its brief existence, with each new home certain that it can whip these dudes into shape for another hit.
[pagebreak]
9. Adema, "Giving In" (from Now 9)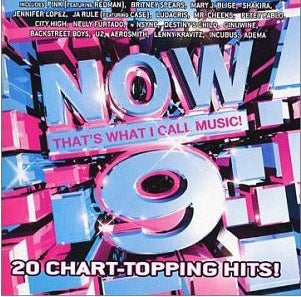 Stumbling in with the last wave of nü-metal—and holding onto some of the goth fringes that would soon adorn Evanescence—the nondescript California band Adema was one of those outfits that sold a lot of records without leaving any lasting impression. Who can discern "Giving In" from the hundred other grinding, grunting dark-rock songs on the radio in 2001, in those heady days when we demanded our Nickelback?
10. Jade Anderson, "Sugarhigh" (from Now 10)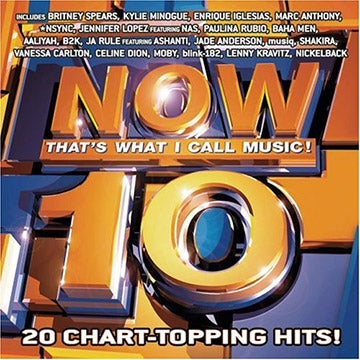 "He was a delicate morning rain / That fell to wash away my pain / And bring me warmth in return." With lyrics like that, why haven't we heard more from this flat-voiced, charisma-free pop-soul singer?
11. Lumidee, "Never Leave You (Uh Ooh, Uh Ooh!)" (from Now 14)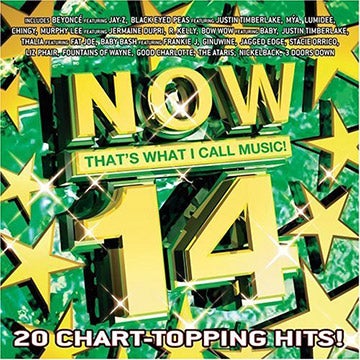 Speaking of flat-voiced, the flash-in-the-pan teeny-popper Lumidee delivers one of the most off-key vocals a minor hit single has ever contained on "Never Leave You (Uh Ooh, Uh Ooh!)." The song isn't much to write home about either: a minimalist bump-and-grinder, driven entirely by rhythm and a chant-along chorus, with no melody to distract from the singer's gyrations in the video.
12. Sarah Connor, "Bounce" (from Now 15)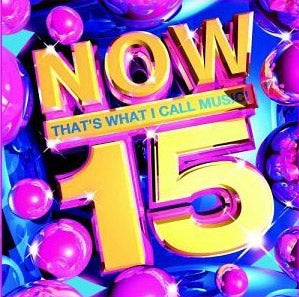 If nothing else, the sole U.S. hit by German pop idol Sarah Connor will stand as a snapshot of the early '00s, from the overly busy, synthetic production to 21st-century-specific lines like "I called your pager / and your two-way viber / no response." Can Good Charlotte's "Hold On"—from the same Now comp—make the same claim?
13. Eamon, "I Don't Want You Back" (from Now 15)
The good people at Now dropped the "Fuck It" from the title of Eamon's foul-mouthed kiss-off anthem, which would seem more like an offense against art if the song hadn't become a hit by bleeping its spiteful lyrics at every turn. Anybody out there eagerly awaiting Eamon's sophomore effort?
14. Three Days Grace, "I Hate Everything About You" (from Now 15)
Between American Hi-Fi, Eamon, and the featureless Canuck-rock act Three Days Grace, it wouldn't be too hard to build an entire Now compilation out of songs by whiny, pissed-off ex-lovers. Let's put them all in one place and let them have it out. A real "Battle Of The Assholes."
15. Omarion, "O" (from Now 18)
Hollywood bit player and B2K alum Omarion graduated to adulthood quickly with the first single from his debut solo album. The sensual "O" is one long dirty joke, as Omarion describes orgasms—his own, his lovers'—in a nasal voice, with coy double-entendre lyrics like "Girl, I'm just glad you came." Indeed.
16. Frickin' A, "Jessie's Girl" (from Now 18)
Following in the footsteps of The Ataris' missing-the-point pop-punk cover of Don Henley's "The Boys Of Summer" (available on Now 14), the little snots in Frickin' A revamped Rick Springfield's "Jessie's Girl," picking up the tempo and adding neo-new-wave synthesizer fills. Like the worst of Now, it's pop history rewritten by the creatively bankrupt.