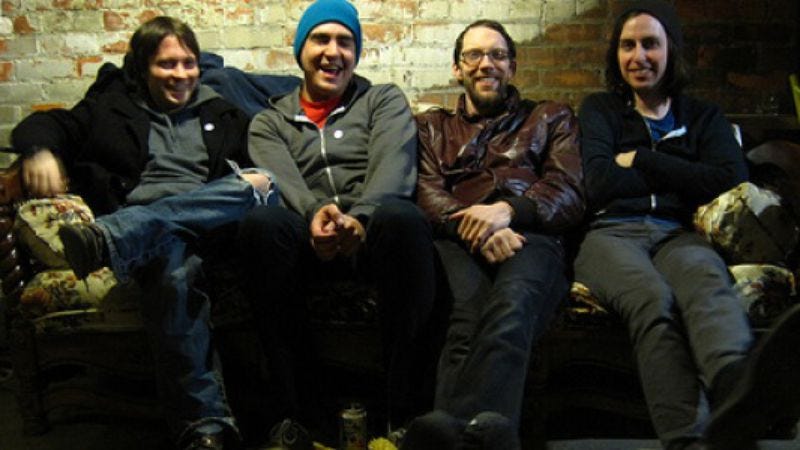 We get a lot of records sent to us here at The A.V. Club. Fortunately, we end up liking some of them. In Playlisted, we share our latest recommendations.
Album: Ask All The Doctors by Johnny Ill Band (out now on Urinal Cake Records)
Press play if you like: Scuzzy, but not overly scuzzy, Detroit garage-punk; the keyboard sound on that self-titled Modern Lovers record; slacker guys who say "anyways" instead of "anyway"
Some background: Singer-songwriter Johnny Ill got his start in Detroit's punk scene as a drummer, but his way with melodic, dryly humorous everydude tunes soon led him to perform with his own band of revolving backing musicians pulled from other local groups like Terrible Twos, The Piranhas, Beekeepers, and Fontana. After releasing three 7-inches, Ill decamped to a snowbound cabin in Chelsea, Michigan to record his debut full-length, Ask All The Doctors. But don't worry, this isn't a story about another soulful bro communing with nature and baring his soul with an acoustic guitar. Doctors is a stomping, sarcastic rock 'n' roll record, with angular guitars, caveman rhythms, and droning keyboards scoring Ill's firsthand observations about his happy dirtbag existence. One song is called "I Broke The Washing Machine." Another song, the hilarious "It's The Future," includes the following prophecy: "People smoke weed out of plastic bags / It's not really that crazy, man, it's way better for your heart and your lungs / And that's important in this day and age."
Try this: The catchiest song on Ask All The Doctors is the Pixies-like "Where Do You Live?" which demonstrates the band's unique ability to sound simultaneously stoned and in the pocket.