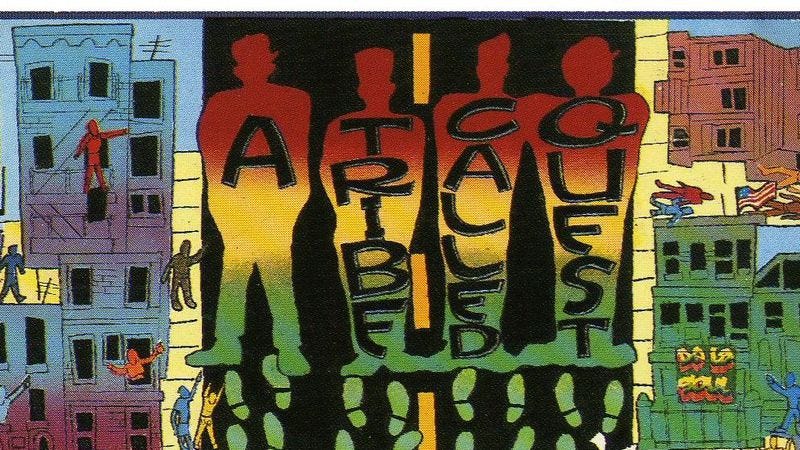 In Hear This, A.V. Club writers sing the praises of songs they know well—some inspired by a weekly theme and some not, but always songs worth hearing.
As the members of A Tribe Called Quest matured as artists and group leader Q-Tip became even more of a perfectionist, its music became increasingly complex. The approach Tribe took on later albums paid dividends (particularly on 1993's Midnight Marauders), but it sacrificed the sense of fun at the heart of its first record, People's Instinctive Travels And The Paths Of Rhythm. The track on People's Instinctive Travels most famous for that carefree willingness to experiment is probably "I Left My Wallet In El Segundo," but the feeling is most fully realized in conjunction with the group's budding musical skill on the album's second track, "Luck Of Lucien."
"Luck Of Lucien" pays homage to Lucien Revolucien, a French rapper and friend of Q-Tip, as well as an affiliate of the Native Tongues posse. Built around a sped-up sample of jazz trumpeter Billy Brooks, the song features one of the lighter, jazzier backing tracks on People's Instinctive Travels, and with some tweaks could hold its own against the more serious jazz-infused cuts on 1991's The Low End Theory. Lyrically, "Luck Of Lucien" is as cool and happy as Tribe gets, finding Revolucien, who guests on it, adrift in America trying and failing to pick up women with his exaggerated accent. "Luck Of Lucien" was the first Tribe song I ever fell in love with, and every time I hear it feels like a rediscovery.