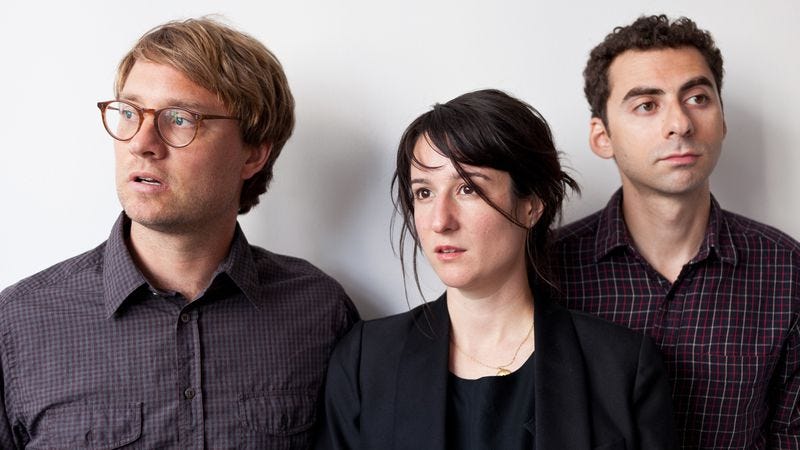 In Hear This, A.V. Club writers sing the praises of songs they know well—some inspired by a weekly theme and some not, but always songs worth hearing.
One of my favorite installments of A.V. Undercover is the third-season performance by Hospitality, in which the Brooklyn-based band works some motorik magic on Steely Dan's "Rikki Don't Lose That Number." What I'd heard of the band's self-titled debut was much more Belle And Sebastian than Neu!, so it was a surprising taping—made all the more surprising for the way the Brooklyn-based act took an AOR staple and injected it with a totally separate strain of prog rock.
There's more evidence of that adventurousness on the band's 2014 LP, Trouble, which puts new spins on the older pieces of Hospitality's record collection. It all culminates in "Sunship," a baroque palate cleanser that wouldn't feel out of place on side four of an Electric Light Orchestra double album. Waltzing around double-tracked acoustic guitars, the track bursts and blooms between Amber Papini's plaintive calls to pack up all your belongings and set sail on the titular vessel. It's a lovely portrayal of escape, especially in the wake of Trouble's claustrophobic, synthpop passages. Unpack your bags, tie up your swimming cap—just don't lose that number.