Power Hour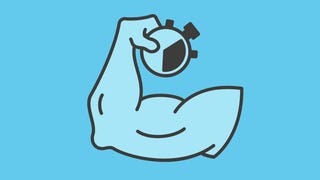 Power Hour
Power Hour creates one tight 60-minute set from a musician's discography or a genre, picking both big hits and deeper cuts.
Many original stories were first delivered in song format, as medieval minstrels with lutes wandered about various countrysides, composing odes and sagas about lost loves and fallen comrades. Several centuries later, the story song has pretty much subsided, although the 20th century saw a few fits and starts. One was the teen tragedy song of the '50s, and the '70s doubled down on the death toll. Even the usually benign hits of AM radio were full of tales of mysterious women, gang wars, dead animals, and the only top 20 hit we know of about cannibalism. In honor of the 50th anniversary of "Ode To Billy Joe," which helped kick off this gothic genre in 1967, we offer these epic-filled 60 minutes. (Note: Though similarly dark-tinged and murderous, "Run Joey Run" and "The Night The Lights Went Out In Georgia" are not included in this hour, because we've written about them before.) Enjoy, and just be glad you're not on a sinking ship or getting sucked into a radio.
1. "The Night Chicago Died," Paper Lace (1974)
Who says you can't make a historical pop song about Al Capone? Although British band Paper Lace erroneously kicks off the tune with the East Side of Chicago (like South Detroit, there's no such thing), the handclaps and impressive hook carry the story. It's told from the narrator's childhood perspective, when Capone went on a rampage and "about a hundred cops are dead," including possibly the boy's own father. But at the end, to the beat of the clock on the wall, the dad shows up, "And he kissed my mama's face / And he hugged her tears away." The song was inspired by the St. Valentine's Day Massacre (that would be the North Side of Chicago, Paper Lace), which, strangely enough, didn't include any cops, but members of Capone's gang ambushing Bugs Moran's. But who ever let the truth get in the way of a good story song?
2. "Dark Lady," Cher (1974)
Cher is a '70s story-song master, with tales about her real or manufactured upbringing in musical tales like "Half-Breed" and "Gypsies, Tramps And Thieves." In "Dark Lady," she becomes the villain. Cher is tormented by a mysterious fortune-telling woman who tells her that her man is untrue with "someone else who is very close to you." Of course, that person turns out to be the fortune teller herself, and when Cher catches her lover and this mysterious woman in the act, she shoots them both dead: "That lady would never turn a card up any more." Even the handclaps are sinister. The Sonny And Cher Show offered an animated video of the song; the narrator offers a wicked wink to the camera before the cops take her away.
G/O Media may get a commission
3. "Lucky Man," Emerson, Lake & Palmer (1970)
Definitely up the minstrel alley, "Lucky Man" was written by Greg Lake when he was only 12 after his mother gave him his first guitar, which may account for the song's fairy-tale tinge. The lucky man of the title starts out with white horses and ladies dressed in satin by the score, but his luck eventually runs out. Although "Lucky Man" was written years earlier, it still fit in well with the antiwar songs that flooded radio airwaves as the Vietnam War stubbornly continued: ELP's hero has everything until he "went to fight wars for his country and his king," where "no money could save him, so he laid down and he died," as one of the first Moog synthesizer solos in rock music takes off.
4. "Billy, Don't Be A Hero," Bo Donaldson And The Heywoods (1974)
"Billy, Don't be A Hero" could also be read as a strong anti-Vietnam statement. But Paper Lace also had a hit with this song in the U.K., and the video of that band's version indicates that the song is not about Vietnam, but the Civil War more than 100 years earlier. Either way, the antiwar sentiment is obvious, as poor Billy's fiancée at the enrollment station pleads with him to "keep your head low" so he can "come back and make me your wife." Alas, Billy doesn't listen, instead volunteering to get sent out on a call for reinforcement troops and doesn't make it. The military drumbeat and flute bely the song's sweet pop setup.
5. "Seasons In The Sun," Terry Jacks (1974)
Certainly the most sing-songy of funeral dirges, Terry Jacks' biggest (only) hit in the U.S. was a cover of a Kingston Trio cover of a Jacques Brel song and became required listening for years of high school kids tackling the "death" unit in health class. The dying narrator sings three verses: first to his friend, then his dad, then his love (the same verse themes, it must be pointed out, that Prince uses in "Purple Rain") as he prepares to leave the Earth: "It's hard to die / When all the birds are singing in the sky." The regrets are poignant, as the vocals fade at the end: "We had joy, we had fun, we had seasons in the sun / But the stars we could reach were just starfish on the beach."
6. "Delta Dawn," Tanya Tucker (1972)
The title character is the Miss Havisham of a small town called Brownsville, who wanders around town with a suitcase waiting for the man who once told her he was going to marry her. Except now she's 41 and has been wearing the same flower and carrying that same suitcase around for years. Since he's about to take her to his "mansion in the sky," it's easy to surmise that Delta is finally going to perish from her years of twisted longing. But a creative (to put it mildly) internet theory posits that Delta Dawn is actually Mary Magdalene, waiting for the return of Jesus. Tucker and Helen Reddy both offered gospel-tinged versions of the song that might even add some weight to that theory.
7. "Angie Baby," Helen Reddy (1974)
Some more creepy song overlap: A year after Australian songstress Helen Reddy hit No. 1 with a cover of Tucker's "Delta Dawn," she did it again with "Angie Baby," another story about an unhinged woman. Poor Angie is so odd and antisocial that she's been taken out of school and now just stays in her room, obsessed with her radio, as "Lovers appear in your room each night / And they whirl you across the floor." When a neighborhood bad boy "with evil on his mind" tries to break in, Angie shows her true power: "The music's so loud it spins him around / Till his soul has lost its way / And as she turns the volume down / He's getting smaller with the sound," eventually getting sucked into the radio completely. In the end, his loss is chalked up to a mysterious disappearance, and no one thinks of asking Angie, who now has a "secret lover" she pulls out of the radio whenever she wants company. It's downright chilling.
8. "Wildfire," Michael Martin Murphey (1975)
Speaking of chilling: Michael Martin Murphey's biggest hit is just this side of Wuthering Heights. He says the song came to him in a dream, inspired by "ghost horse" stories he heard from his grandfather. In the song, his love is obsessed with a "pony she called Wildfire" that gets lost in the snow one winter. When the girl goes out to search for the horse, she becomes lost in the blizzard herself. Now she and Wildfire spend their evenings coming down from Yellow Mountain and riding along the "dark flat lands" of the Nebraska plains. Singing the song, the narrator realizes, "She's coming for me, I know / And on Wildfire we're both gonna go," which would be a sweet sentiment if the horse and the girl weren't both dead and about to drag him down with them. The upside is the end of the brutality of the narrator's tough life as a Nebraska farmer, as he ends the song by saying they're "gonna leave sod busting behind" as well as these "hard times," so yay?
9. "Timothy," The Buoys (1970)
Of all the random pop trivia facts you can come up with, it would be difficult to find one stranger than the fact that the guy who wrote "Escape (The Piña Colada Song)" (a death-free story saga) also wrote a top 20 hit about cannibalism. Rupert Holmes had discovered a band called The Buoys and decided that getting a song banned would be an unconventional path to notorious success for them. So a song about a mining accident that results in the narrator eating another guy seemed to be the perfect solution. Three friends get stuck in a mine, but when the rescue party finally shows up, only two remain. While the narrator complains in the deceptively spirited chorus of "Timothy, oh, Timothy, where did you go," at some point he realizes, "Timothy, oh, Timothy, my god, I think I know." Considering that there's discussion about longing for "just a piece of meat" and that the narrator's stomach "was full as it could be" when he's discovered, it's pretty clear we all know, too. Once the song became an unlikely hit, reaching as high as No. 17 on the Billboard chart, the Buoys' panicked record company tried to spin the story that Timothy was a mule, to get away from the Donner party factor. But Holmes was even more offended over the suggestion of two men eating a defenseless animal than an actual human. The Buoys were unable to repeat "Timothy"'s unlikely success, and Holmes went on to liking piña coladas and getting caught in the rain, leaving behind possibly the weirdest story song ever.
10. "Copacabana (At The Copa)," Barry Manilow (1978)
Barry Manilow was flying pretty high in the '70s, but with "Copacabana" he veered from his typical lovelorn ballads into the tragic story category. Wedding the beat of then-popular disco with some nightclub nostalgia, "Copacabana" tells the sad story of Lola, a Copa showgirl who loses her true love, Tony the bartender, when she attracts the attention of gangster Rico and the two men fight over her. She ends the song still sitting at the same bar, now a disco, in her same showgirl outfit: "She lost her youth and she lost her Tony / Now she lost her mind." It's about as dark as Manilow ever got, but he was the kind of expert songwriter who could craft a tale that could have been a full-length movie into three simple verses.
11. "The Wreck Of The Edmund Fitzgerald," Gordon Lightfoot (1976)
Canadian Gordon Lightfoot was deeply moved by the November 1975 sinking of the Edmund Fitzgerald, in which 29 lives were lost, so he immediately sat down and wrote what he still considers to be his best song. It is an epic as poetic as any lute player could have composed, as Lightfoot's lyrics immediately send the listener into the dark waters of Lake "Gitche Gumee," where "That good ship and crew was a bone to be chewed / When the gales of November came early." The Edmund Fitzgerald was the largest freighter on the Great Lakes and remains the largest to have sunk there. Lightfoot, a recreational sailor himself, was familiar with how fierce Lake Superior could get. He imbues the song with the knowledge of an experienced seaman, even as he poignantly ponders, "Does anyone know where the love of God goes / When the waves turn the minutes to hours?" The song is still a staple of his live set, and he's also known for inviting relatives of the Edmund crew onstage with him. The sinking of the Edmund Fitzgerald, and the song that made it a legend, helped inspire improved safety regulations for these types of commercial vessels, like mandatory survival suits, depth finders, and more frequent safety inspections.
12. "One Tin Soldier," The Original Caste (1969)
"One Tin Soldier" is a cautionary antiwar tale, crafted, again, at the height of the Vietnam War. Violent valley-dwellers go after the peaceful mountain-dwelling kingdom, where they believe great treasure lies. Once all the bloody fighting is over, the legendary treasure stone is uncovered: "'Peace on Earth' was all it said." The song was then famously and somewhat ironically taken up as the theme song for the 1971 movie Billy Jack, with writer/director/star Tom Laughlin as an ostensibly peaceful man who becomes a vigilante to save horses from being turned into dog food and the local hippie "Freedom School" from being closed by narrow-minded villagers. Billy Jack, now the "One Tin Soldier" of the title, may also believe in "peace on Earth," but he sure uses a lot of hapkido to accomplish it, in that film and its many sequels.
13. "Indian Reservation," Paul Revere And The Raiders (1971)
It's ironic that a band named after a Revolutionary War hero became the most famous interpreters of an anthem for Cherokee tribes displaced by Andrew Jackson's infamous Trail Of Tears. When songwriter John Loudermilk had car trouble and was rescued by a group of Cherokee, they asked him to write a song for them. He was allowed to read a 91-year-old ledger on the reservation, in which he discovered the names of his great-grandparents. "Indian Reservation" tells the heartbreaking story of how these native people were forced to give up "Our ways of life / The tomahawk and the bow and knife / Took away our native tongue / And taught their English to our young / And all the beads we made by hand / Are nowadays made in Japan," a reminder at the time that the Native American plight continued in the 20th century, even though the Trail Of Tears was more than a century earlier. Paul Revere And The Raiders incorporate a tribal drumbeat as well as dramatic strings to heighten the tragedy of the sad story, which ends on a hopeful but ultimately hollow note, that the Cherokee nation "will return."
14. "I Don't Like Mondays," The Boomtown Rats (1979)
The 1979 Cleveland School shooting in San Diego became most notable for being committed by a teenage girl, and was then captured in a Boomtown Rats song. In January 1979, Brenda Ann Spencer opened fire with a semi-automatic rifle (a gift from her father) on a playground, killing the school's principal and custodian, while injuring eight schoolchildren and a police officer. Spencer then holed herself up in her house across the street, telling a reporter who called that the reason for the shooting (the "tell me why" of the chorus) was that she didn't like Mondays. She was tried as an adult and sentenced to 25 years in prison, where she still remains today. It was discovered that she had a previous brain injury, possibly the "silicon chip" that Bob Geldof refers to at the beginning of the song. He and the Boomtown Rats were in Atlanta at a college radio station at the time, and Spencer's story was all over the news, inspiring him to write the song. The video is especially chilling, as the band poses as a kind of church choir, with schoolchildren in the audience. It became the band's breakthrough hit in the U.S. and biggest hit in its native Ireland, much to the dismay of Spencer's family, who tried to squash the song.
15. "Shannon," Henry Gross (1976)
The Billboard top 10 hit "Shannon" is an ode to a dead dog, reportedly The Beach Boy's Carl Wilson's Irish setter, written by former Sha Na Na member Henry Gross. In the song, the whole family is mourning poor Shannon, except for Mama, who works so hard and is so exhausted that the kids can't bear to break the news to her ("Mama tries hard to pretend / That things will get better again"), or Papa, who's not even there. The narrator perseveres and falsettos the tear-jerking chorus, hoping that Shannon will "find an island / With a shaded tree / Just like the one in our backyard." A tough listen for anyone who's ever even met a dog.
16. "Shooting Star," Bad Company (1975)
It seems appropriate to close out this hour with a rock 'n' roll death song, which now-legendary Bad Company claimed was inspired by the deaths of 27-year-old Jim Morrison, Janis Joplin, and especially Jimi Hendrix, seeing as how much the lead character "Johnny" is tied to his guitar. Johnny travels the typical trajectory, hearing a Beatles song, leaving home, and hitting the big time, then segues into a nicely spirited guitar solo before dying in a bed with "bottle of whiskey, sleeping tablets by his head." Like all of these tracks, the song is a tangible reminder of the fragility of life, which, like Johnny's, passed him by "like a warm summer day." Somehow this somber message is easier to take delivered wrapped in the few minutes of a well-crafted pop or rock song.